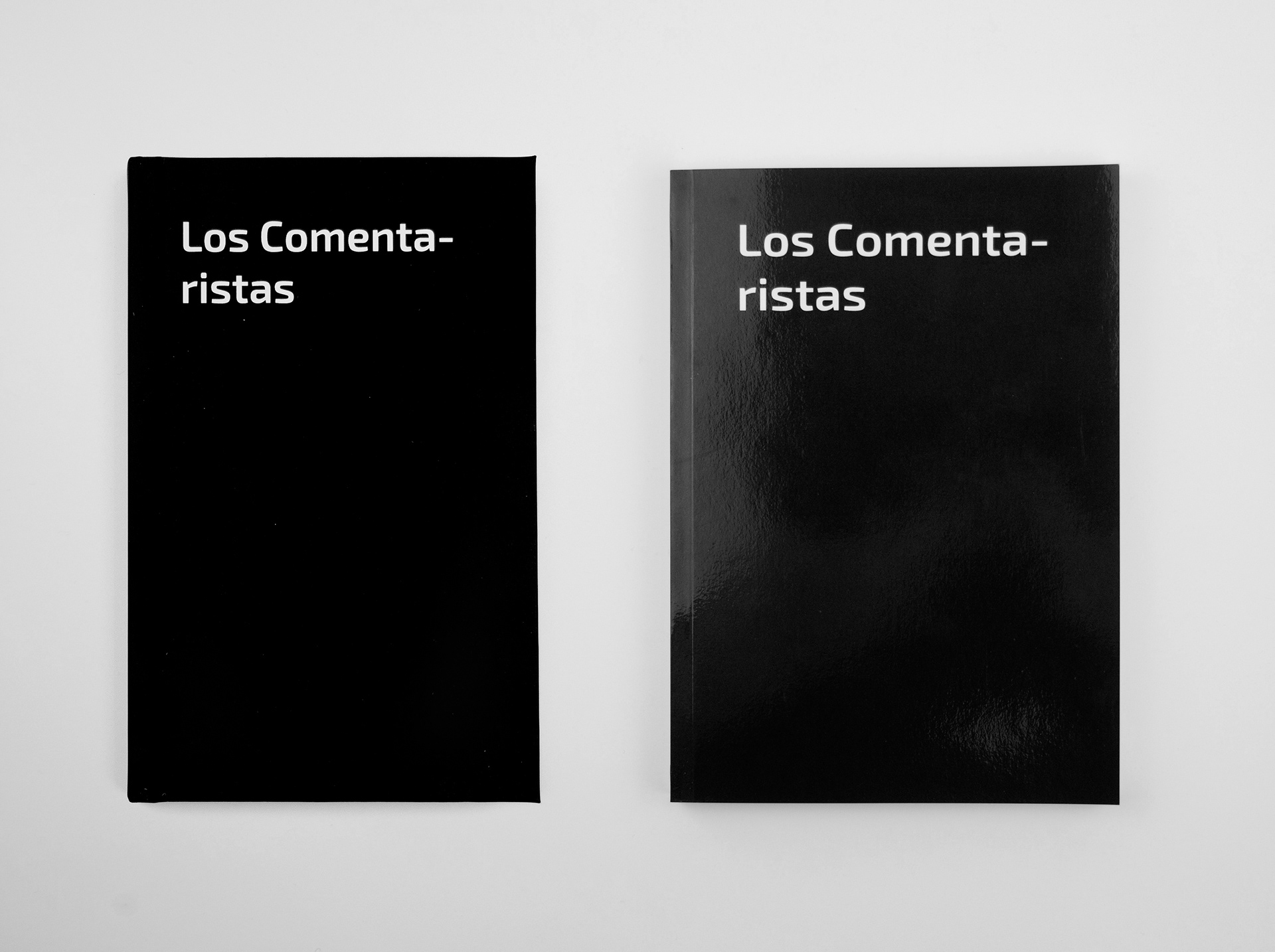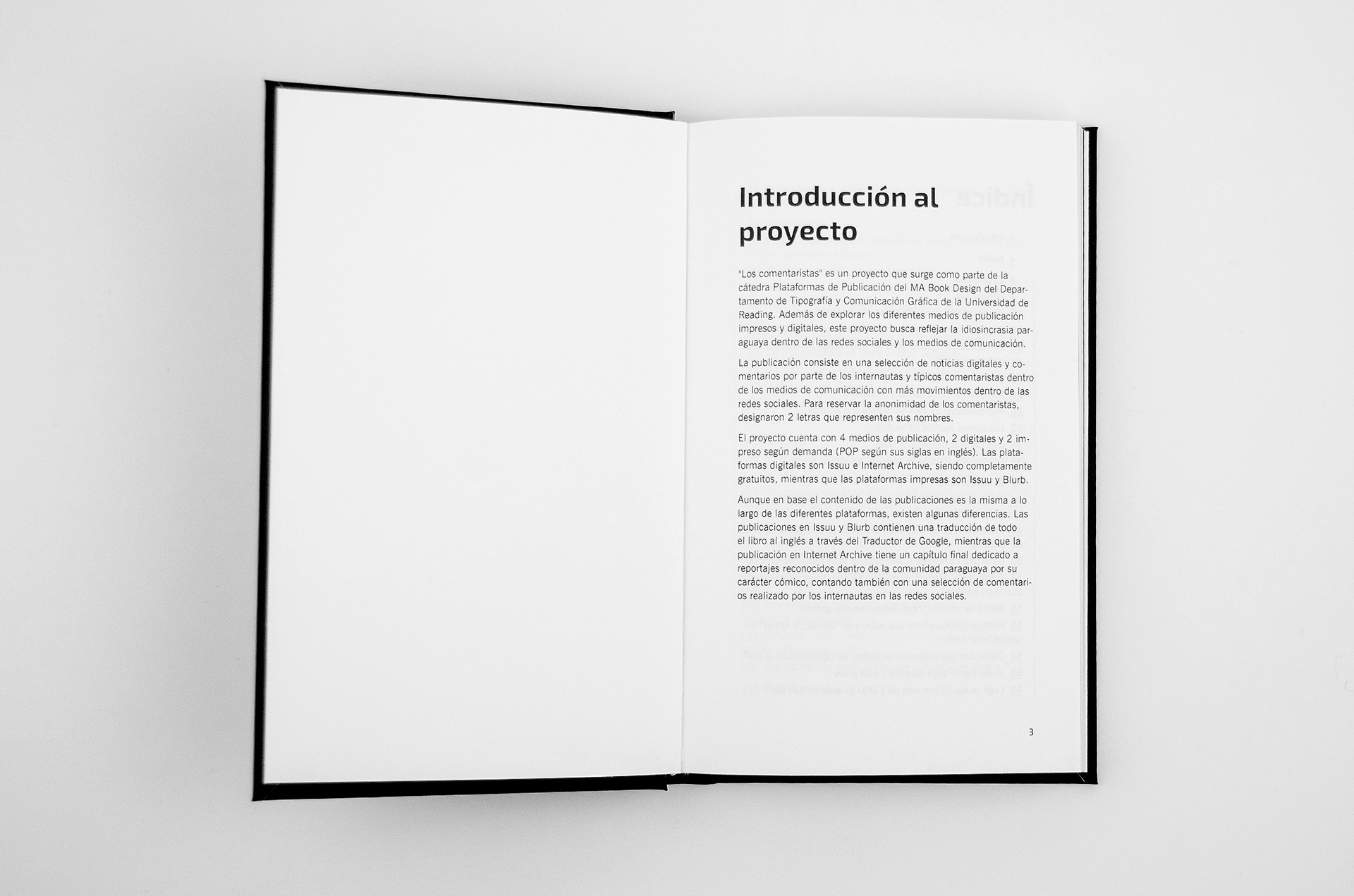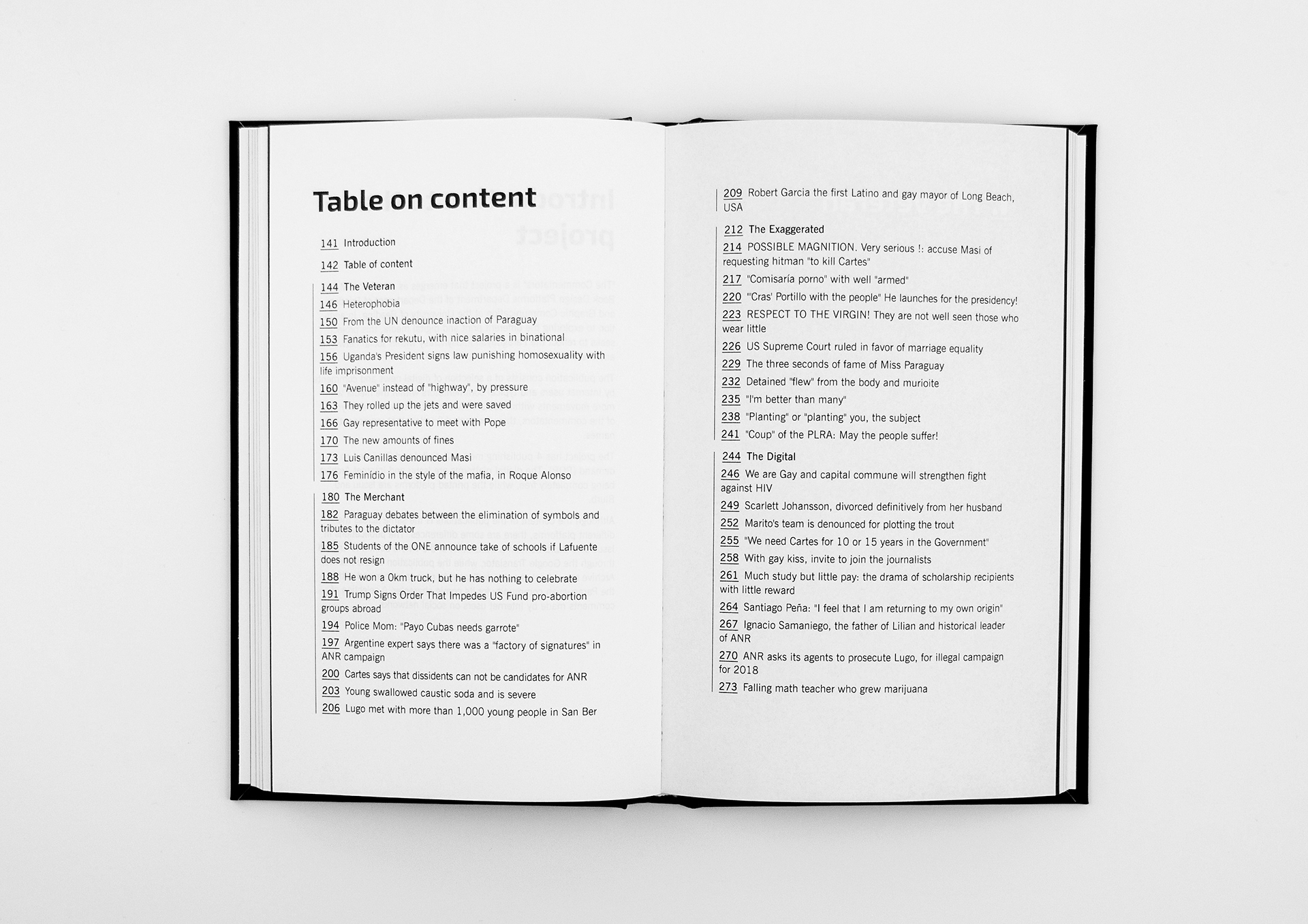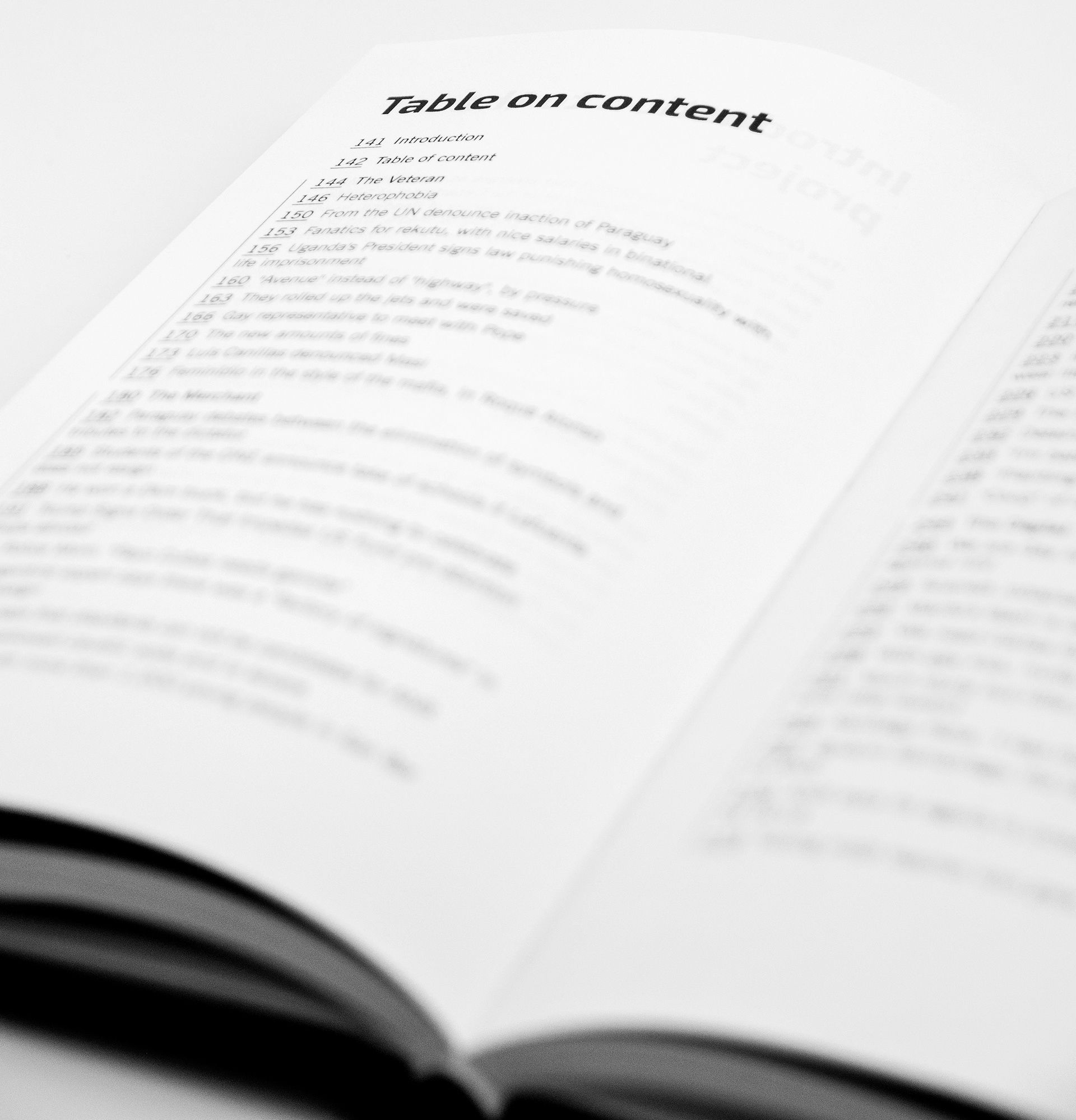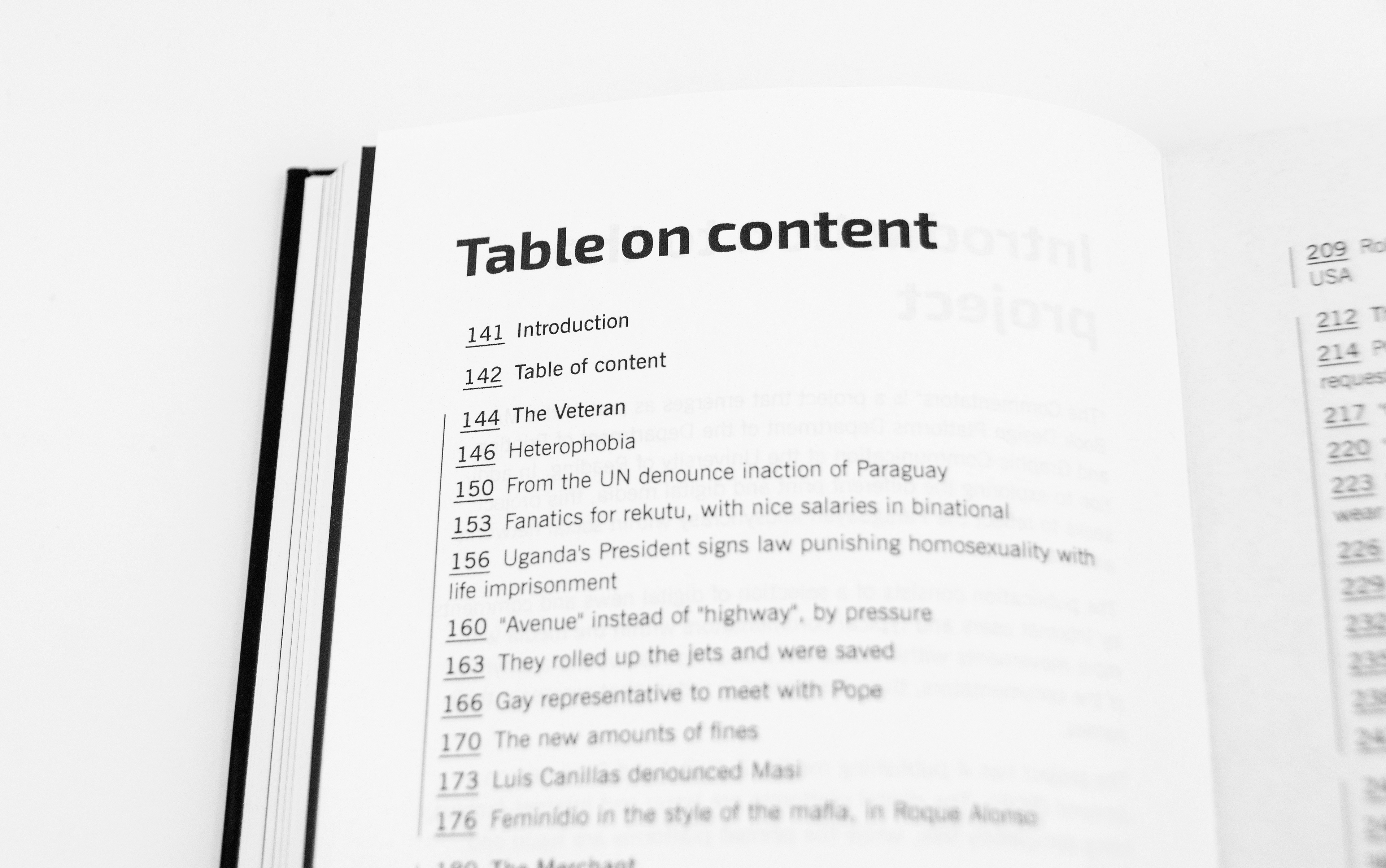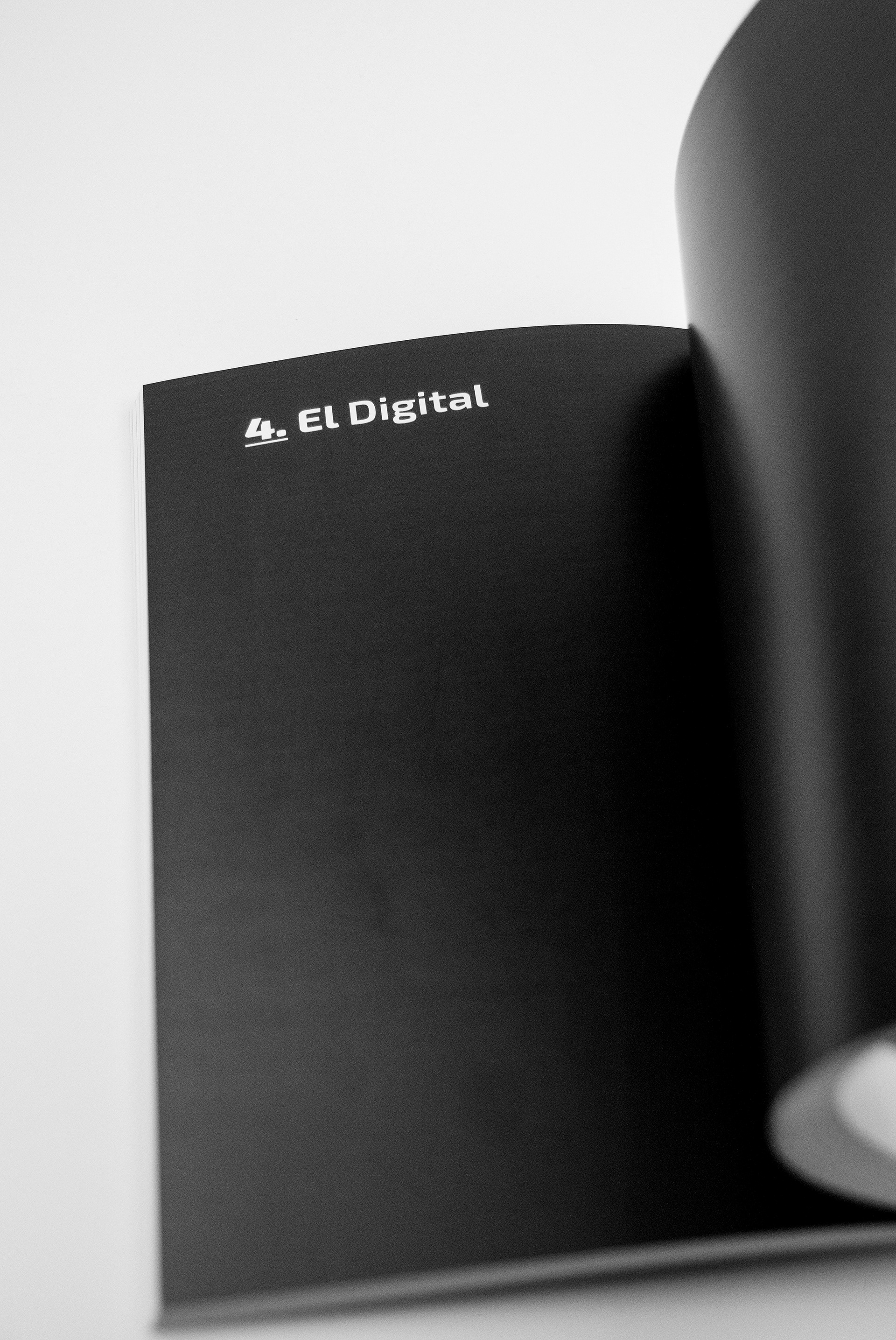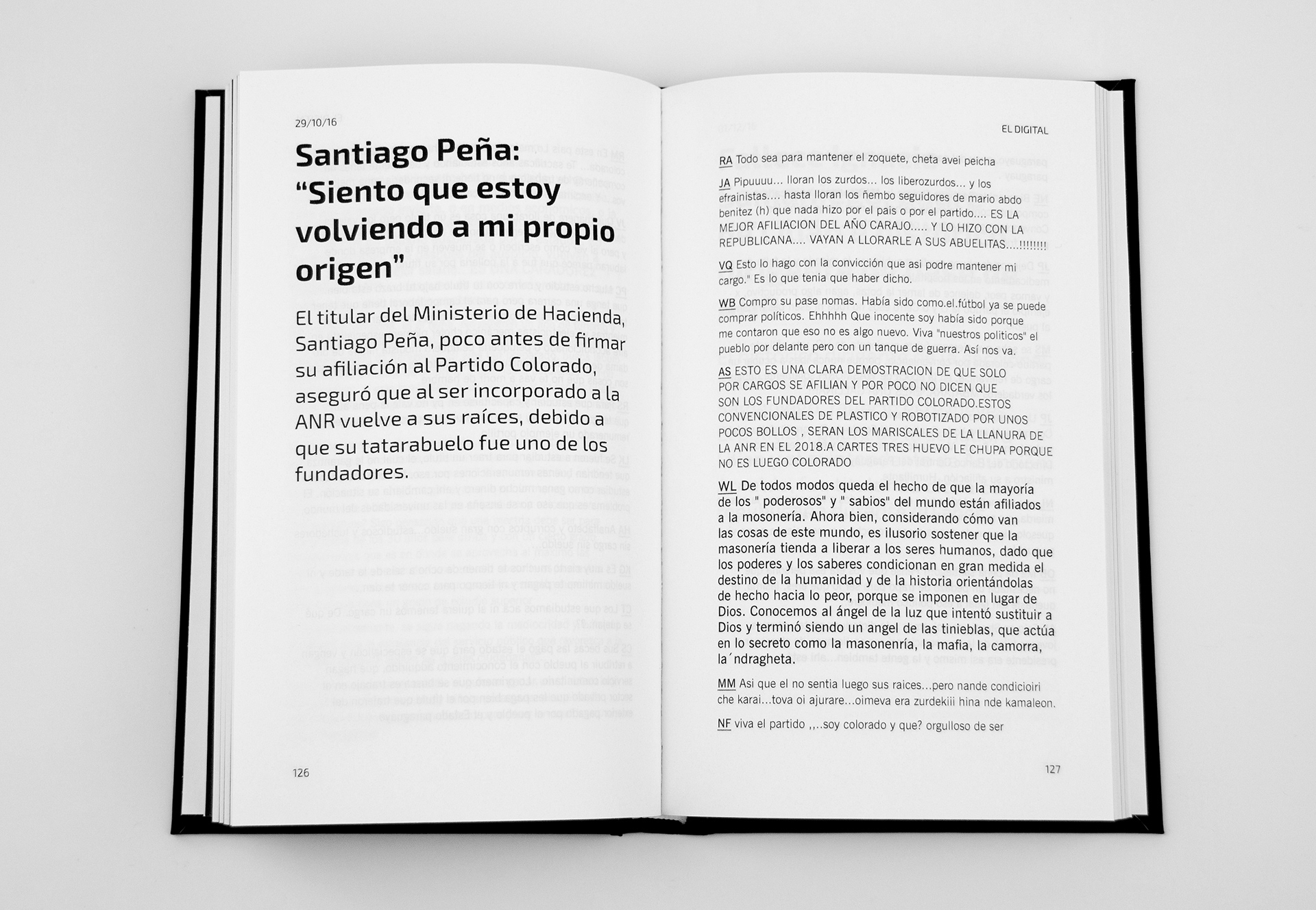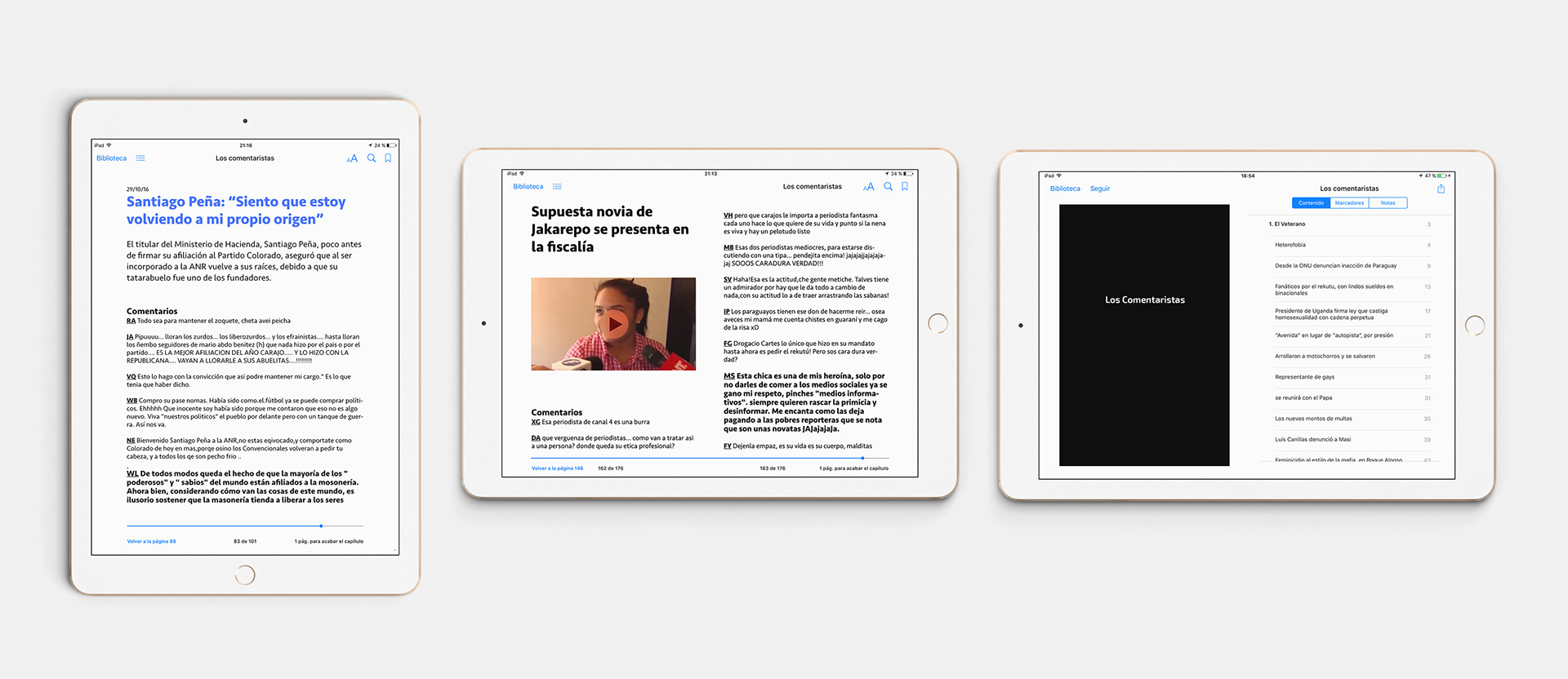 Los comentaristas
 is a project which exposes Paraguayan web idiosyncrasy through a curated selection of news and people's comments on social media. His project was published through different platforms, with distinctive features on each of them.
The print-on-demand book is available
on
Blurb
and it c
ontains an English translation of the whole book. The digital publication through
The Internet Archive
contains an ePub with an additional section of news videos. The project was also published on
Issuu
which also allows print-on-demand in addition to its standard PDF viewer.
/
Los comentaristas es un proyecto que expone la idiosincracia web paraguaya a través de una selección de noticias y comentarios de las redes sociales. El proyecto fue publicado a través de diferentes plataformas, con distintos aspectos en cada uno.
La versión de impresión bajo demanda se encuentra disponible en
Blub
y contiene una traducción al inglés de todo el libro. La publicación digital en
The Internet Archive
contiene un ePub con una sección adicional de videos. El proyecto también fue publicado en
Issuu
, que permite su pedido bajo demanda además de su visor convencional de PDFs.